Service & Warranty
Exclusive Used Car Warranties and Pro Service
Better car care services give you peace of mind.
Preferred Service Pricing can lessen the cost of owning your vehicle by offering lower hourly service rates. Most often, our prices for parts and service are the lowest in the neighborhood.
Our service departments are dedicated to serving J.D. Byrider customers ONLY, which can mean work on your vehicle gets done better and faster.
Our highly trained and skilled technicians are here to service your vehicle. Most of our technicians are ASE Master Technicians!
J.D. Byrider Service and Warranty Options
J.D. Byrider cars are different than those you'll find at "as-is" used car lots. We only buy cars that fit our rigid quality standards of lower miles and clean titles, so we don't buy cars with salvaged, rebuilt or restored titles. They go through an extensive inspection, computer testing, servicing and reconditioning process before they're listed for sale.
We stand behind our promise of better car care, too. Each car comes with a great limited used car warranty or a low-cost optional service agreement. With our Preferred Service Pricing, you'll be able to drive with confidence with better car care for years to come.
Inspection and Testing
We take the inspection process on each vehicle seriously before we begin reconditioning.
Thorough 92-point inspection
Minimum 20-minute test drive by our technicians
Computer testing checks for any engine malfunctions or codes
Servicing
We conduct the factory-recommended service based on the vehicle's miles.
Reconditioning
Our thorough reconditioning process and better car care focus on the safety and dependability of each vehicle.
Here are just a few of the 76 parts we make sure are in good order, and fix if needed:
Air conditioner/heater
ABS brake systems/warning light
Check engine, airbag warning lights
Brakes
Exhaust system
Ignition system
Repairs and Warranty
Unfortunately, used cars end up needing servicing and repairs. But when you do need a tune up or something fixed, you can bring it back to the dealership you bought your car from and experience our Preferred Service Pricing, and the care of our expert service technicians. We hire many ASE certified technicians and all our techs are highly trained and skilled.
J.D. Byrider invests in your future, and that starts with investing in your car. It's important to us that you drive off our lot with a reliable car that fits your needs and your budget for years to come. And, if something does happen, we want you to be able to get it fixed affordably with our great used car care and Preferred Service Pricing.
Lifetime Cost of a Car
When you select a car from J.D. Byrider, we help you understand that car's cost of ownership. The total cost includes the cost of the car plus regular service and maintenance expenses, fuel and insurance premiums. Plan for these expenses as you figure out the total cost of owning your car.
Maintenance costs are an important piece to figuring out lifetime costs of owning a car because cars will eventually need repairs, no matter how thorough our inspection and reconditioning process is. When they do need to be fixed, you can take your car to our service centers (which exclusively serve that store's customers), where you'll pay some of the lowest rates in the neighborhood to get back on the road.
One reason owning a J.D. Byrider car is so much more affordable is because our service centers offer Preferred Service Pricing. That means labor is about half the rate of other repair shops in town. The same tire at a major retailer for $115 could be as little as $38 with us, and the cost to mount and balance would be about half the cost as well.
J.D. Byrider offers big value for our customers and we want them to succeed. That's why we didn't design our service centers to make a profit. Our mission is to give customers easy access to affordable car ownership.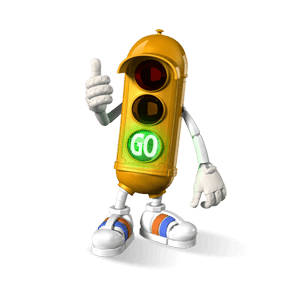 Questions?
Please speak with our friendly staff for more information.